Buying a place to live is the single most important way of achieving prosperity in the U.K. and is so central to life that scrutinizing the property market is a national pastime. Yet, Black people risk falling further behind for generations as urban gentrification exposes gaping racial wealth disparities.
The median accumulation of wealth through home ownership by a Black family over the past decade in Great Britain is zero, data compiled exclusively for Bloomberg by the Office for National Statistics show. In contrast, a White British family has amassed about a net 115,000 pounds ($163,000) by holding property and land over the same period.
There are many reasons for the disparity, chief among them only about 30% of Black families are home owners. The figures show the difficulty they face not just in accumulating wealth, but also gaining enough to pass on to their children.
"That is just absolutely devastating," said Wanda Wyporska, executive director of the Equality Trust, a U.K. charity. "That is an indication of the huge gap and demonstrates this is about structural issues."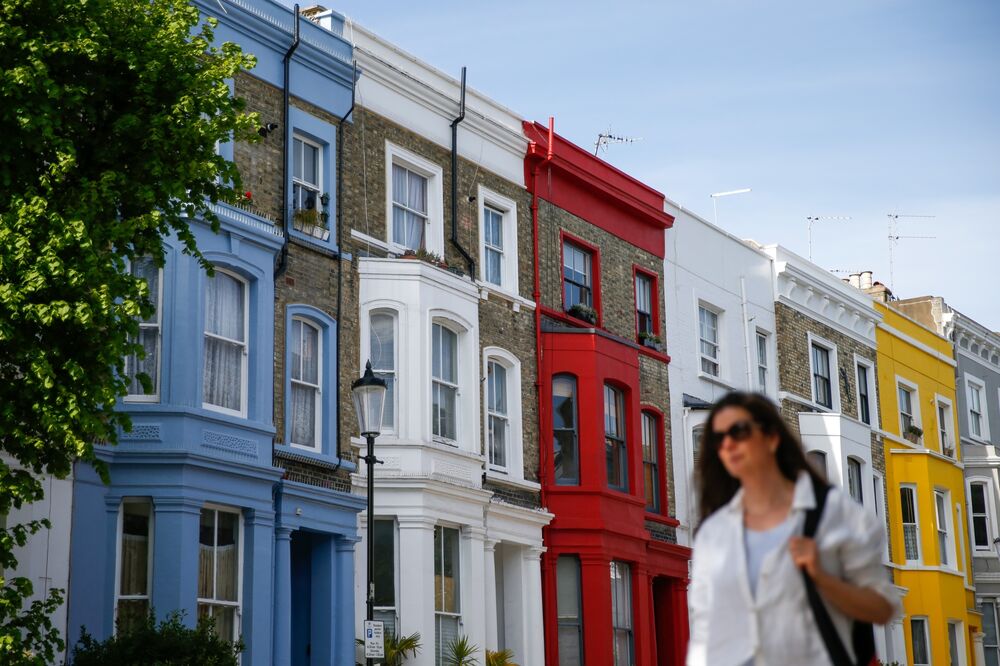 Nowhere is the divide starker than in London, where almost 60% of Black people in England and Wales reside and living costs eat up the potential for any savings. The U.K. capital is "one of the most expensive cities in the world, where no one can get on the housing ladder unless your parents were lucky enough to own their own homes," said Akwugo Emejulu, a sociology professor at the University of Warwick who studies inequalities across Europe.
An extreme example of gentrification is the district of Notting Hill, synonymous with slums and race riots in the postwar period before turning into one of the most highly coveted parts of the British capital.
The neighborhood has changed almost beyond recognition from when the Caribbean diaspora shared stories over home-cooked meals at the Mangrove restaurant during Britain's racial tensions of the 1970s and 80s. Before shutting almost three decades ago, it was raided at least a dozen times by police and was the subject of a movie last year by Oscar-winning director Steve McQueen. The site is now a bar selling cocktails in teacups and platters of charcuterie for 12 pounds.
The only Reggae music store left in the area is People's Sound Records a few doors down the road. The run-down buildings where Black and White working-class families used to live are now multi-million pound properties.
"Where I thought we were going forward, we've actually taken so many steps backward," said Yvette Williams, 55, a campaigner for the community who's been honored by the Queen. "The fact that in this community we own nothing, I think will always allow other people to control how little or how much they give us, and that keeps us in our place."
Jeff Palmer, 60, recalls the one room he grew up in just beyond the stalls of vintage clothing in Portobello market. He slept in a bed with his three brothers, divided by a partition from his parents, who had moved from Jamaica and Montserrat. These so-called multi-occupational dwellings, where different families lived in the same building and shared a kitchen and bathroom, were common at the time.
Palmer reckons the property is probably worth around 3.5 million pounds today. He might be right. As of January this year, the average price in the London postcode is 3.09 million pounds, Acadata figures show, although the figure is based on a limited number of transactions. The average price of a home in the city has rocketed by 1,468% in the past 40 years, according to numbers from the Nationwide Building Society.
After moving to west London, Palmer returned to Notting Hill recently to open a restaurant called the Hibiscus Caribbean Kitchen. "I just want the kids to walk past and think, I can do this," he said.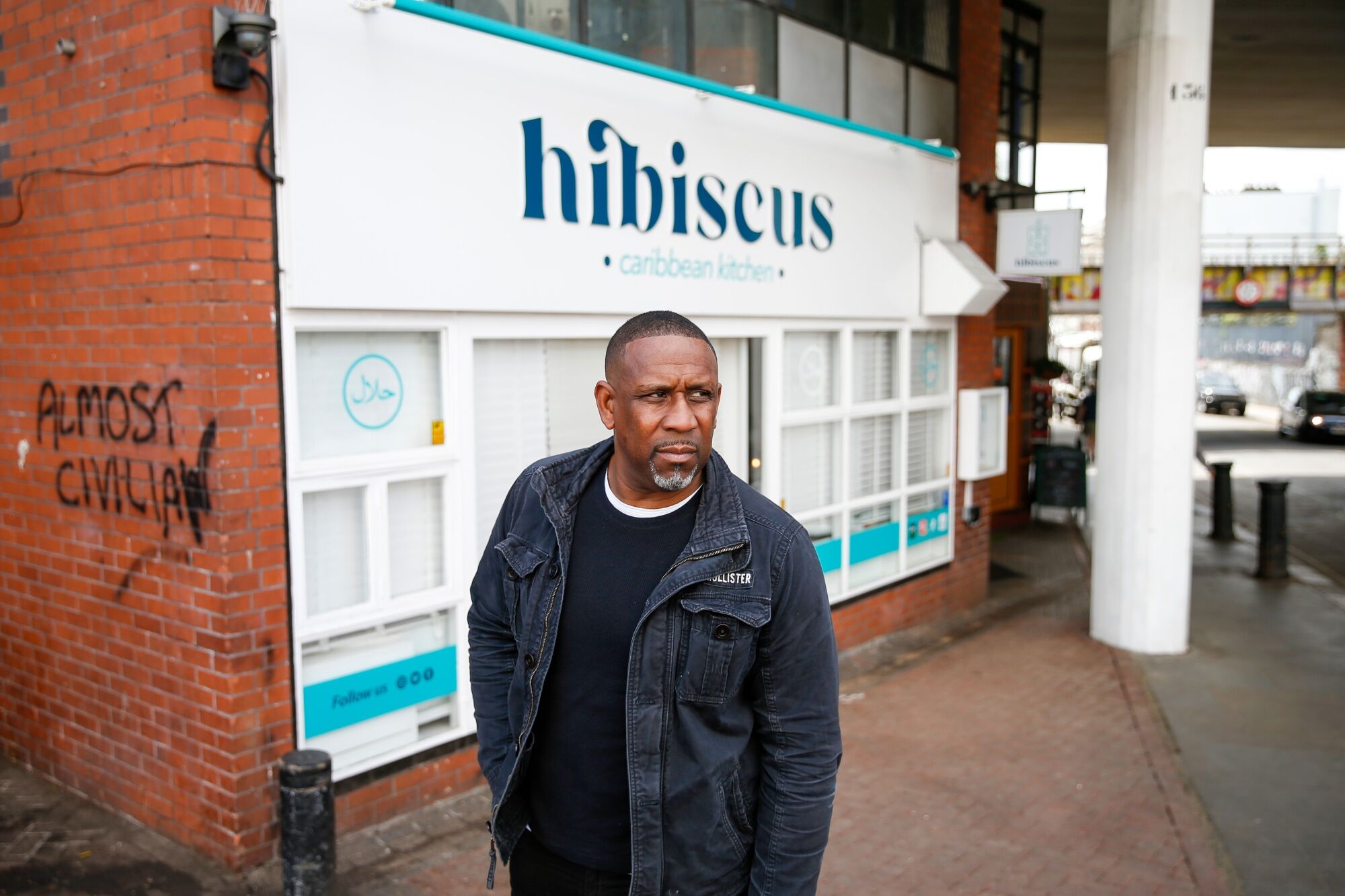 Economic divisions are the overarching theme in British politics at the moment. The vote to leave the European Union in 2016 was driven as much by a rebellion in poorer, forgotten provincial towns as by a cry to reclaim sovereignty from Brussels.
Fresh from a strong set of election results in England on May 6, Prime Minister Boris Johnson reasserted his plan to "level up" prosperity. Yet efforts are focused mainly on disadvantaged areas in the north of England who voted for Brexit; regional rather than racial disparities.
Read more: Fight Against Racism Echoes Through a London Neighborhood
There has been debate about the extent to which the difficulties Black people face are due to systemic issues and how Britain's institutions contributed to the gaps in wealth seen today. In March, the government published a 258-page report it had commissioned in the wake of the Black Lives Matter protests asking that very question. It concludes that putting the gap down to discrimination is too simplistic.
"We no longer see a Britain where the system is deliberately rigged against ethnic minorities," the commission chair, Tony Sewell, wrote, with the report citing the success of other groups, such as Indians, in attaining wealth. "Too often 'racism' is the catch-all explanation, and can be simply implicitly accepted rather than explicitly examined."
Its findings, which include "family breakdown" as one of the main reasons why some groups fare worse in society than others, have been highly contested. Jack Leslie, a senior economist at the Resolution Foundation, says that although the pay gap is starting to close, differences in wealth are not.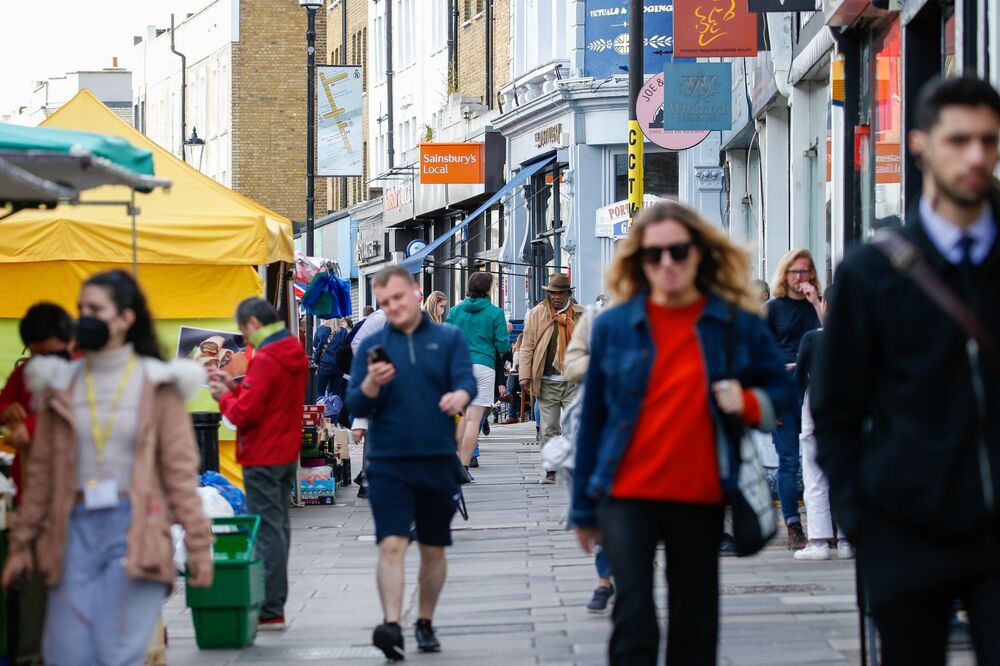 That's partly because of how the economy has changed over the past decade, with living costs and house prices soaring, and interest rates falling to rock bottom. "It used to be the case that you could kind of save your way to being a wealthier family and it's lot harder for people to do now," said Leslie. "The legacy of differences in wealth ownership 20 years ago are still having that impact today."
Historically, Black people have described difficulties in accessing credit from high street banks. They are also disproportionately represented in low-paid jobs, and many have had less time to accumulate assets, with the average Black Brit being 11 years younger than a White Brit.
After Caribbeans, Black Africans only started coming to the U.K. in greater numbers from the 1990s, although they now represent a larger proportion of the population in England and Wales than those from the islands of the Caribbean.
But there are still gaps that can't be explained. After accounting for factors including background and jobs, for example, Black male graduates can expect to earn 17% less than their White counterparts, analysis from the Resolution Foundation shows.
"How can you have an entire population of people who fail in exactly the same way?" said Emejulu, the sociology professor. "That doesn't make a lot of sense to me—and so we have to take seriously this idea of systemic discrimination and racism."
British Black people are also more likely to be hindered due to factors outside their control, according to Andrea Barry, a senior analyst at the Joseph Rowntree Foundation. Those issues range from neighborhoods becoming unaffordable to being paid less for the same job, and those factors can then in turn affect the fortunes of their children.
The inheritance a British person is likely to receive depends on their ethnicity. Data from the Resolution Foundation show that for White British families, the figure is 3,068 pounds whereas for Black Caribbeans, it's 778 pounds. For Black Africans, meanwhile, the average is a pound.
People describing themselves as Black or mixed and Black make up about 4% of the population in England and Wales. The median property wealth of zero for a Black family comes once subtracting the debts or mortgages held against those assets. The ONS says the median is generally a better measure because it is less affected by very wealthy outliers included in the data.
"I cannot overstate how important intergenerational wealth is for not being in poverty," said Barry. "It just protects you in ways that people out of poverty cannot understand."
For more on the wealth gap in the U.K. and the U.S., listen to Season 3 of The Pay Check podcast 
In Notting Hill, the Caribbean presence evolved after World War II as people responded to publicity about labor shortages and calls to help rebuild the country. They're barely even visible these days, except for one weekend each summer when the carnival takes over the streets in an explosion of music and color that celebrates Caribbean culture. Indeed, outside of the U.K. the area is probably more known for the romantic comedy "Notting Hill" starring Hugh Grant and Julia Roberts.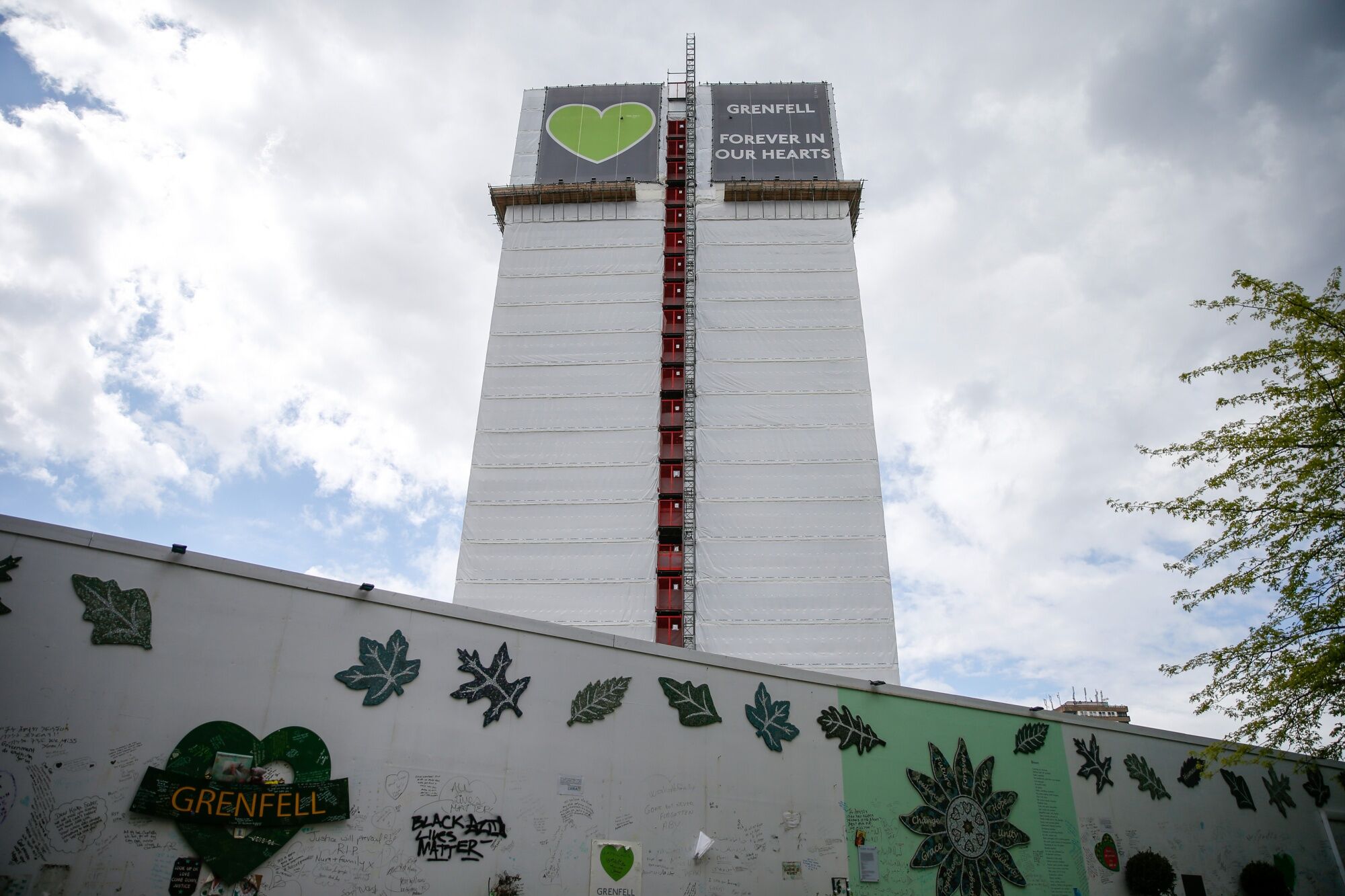 The area is dotted with green hearts, from graffiti on the wall outside Ladbroke Grove station to an apartment block shrouded in white. They're to remember the 72 people who died when Grenfell Tower blazed out of control four years ago and shocked a country still reeling from the Brexit vote.
The people who died were overwhelmingly people of color. Residents were allegedly ignored when they voiced concerns over safety. Relatives of the survivors are pushing for a public inquiry to consider the role of racism in the lead up to the fire.
Rage over the disparities was also reflected in the reaction to George Floyd's death, which triggered a wave of protests in Britain. A year later, though, for many in the neighborhood, it feels like that moment of pride—and grief—has passed, and people's attention has moved on.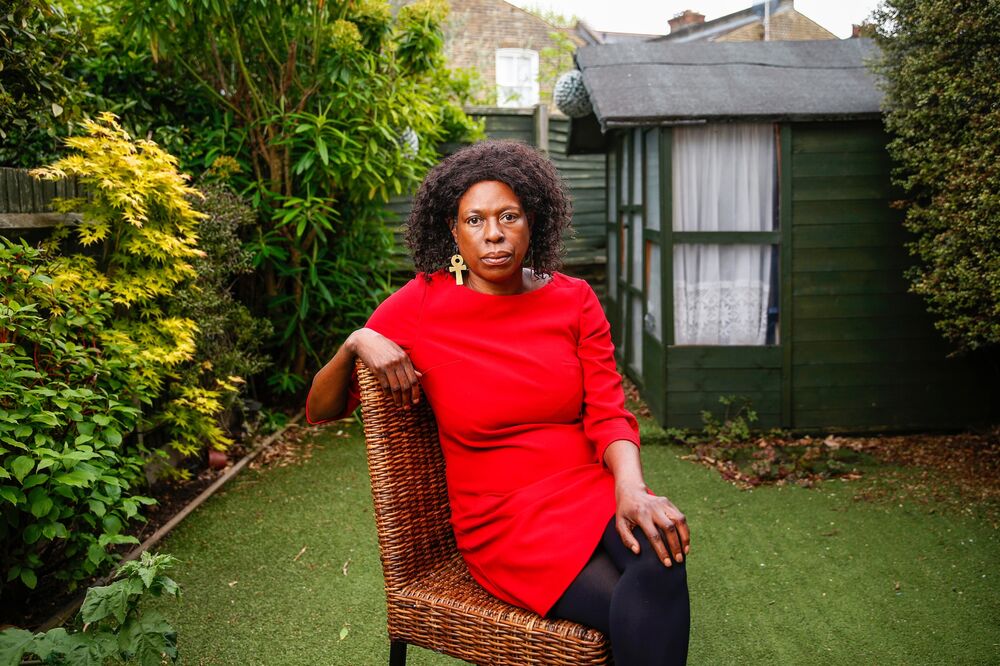 Williams, the campaigner, started out helping Black men beaten by police in the 1980s as part of the Mangrove restaurant's social justice outreach. She now co-runs the Justice 4 Grenfell group.
She knows it would be impossible for her to buy property in Notting Hill. But, bound by memories, she cannot bring herself to leave. When it comes to her teenage daughter, she's hopeful she's stored up enough of a different kind of wealth. "We're pound poor," she said. "But we're love and network rich."